About the Massage Therapist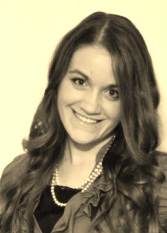 Michelle is a Professional, PA Licensed Massage Therapist since May of 2008 and a Certified Cupping Therapist through the International Cupping Therapy Association (ICTA) since November of 2012. She is also the owner of Sincere Massage.
The human body is absolutely amazing of how everything works together. There is always something new to learn. With Michelle's fascination of the muscles and how the body functions, she thrives to continually be educated so that she can share the information with others and perform the massage techniques that will help them meet their bodywork goals.
Michelle has been told by many people that she has a "sincere touch" because of her compassionate and intuitive approach.
She enjoys being able to help people. If you have further questions about her education or technique, please email her at sinceremassage@hotmail.com
Why did Michelle pursue Massage Therapy?
She desired to pursue a career where she could help people. Throughout high school, anytime her friends or family were having pain from muscle tension, she always offered to massage the area to relieve the tension. As a result, her friends and family encouraged her to pursue Massage Therapy. That decision was one of the best decisions she made.
A little fun facts about Michelle:


- happily married since 2011
- a mother
- enjoys outdoor activities such as waterskiing, wakeboarding, hiking, canoeing, and many more


- enjoys playing sports


- passionate about holistic health and fitness

---